DISCOVER THE BEAUTY OF SCIENCE
We solve problems with science.
That means clinical studies, research that's been presented around the world, and products that have created an entirely new well-beauty category in the anti-aging industry. But most importantly, it means skin- and body-rejuvenating solutions capable of transforming you.
Cutting-edge research
Clinically validated ingredients
Category-defining formulas
Validated by science. Proven by you.
Individuals were compensated in exchange for their honest product review. Individual results will vary.
As Seen In
Not only does it keep my energy levels where they should be, but it helps with my sleep and good mood.
★★★★★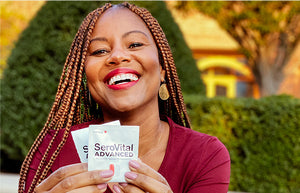 SeroVital ADVANCED has increased my mood, energy levels, and I am able to consistently get a restful night's sleep
★★★★★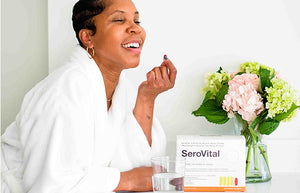 I love that SeroVital ADVANCED is a supplement that works to create change from within.
★★★★★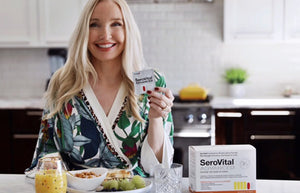 Not only am I feeling more energetic, SeroVital ADVANCED has also helped improve my focus.
★★★★★